Review: Van Gogh The Immersive Experience in Albany New York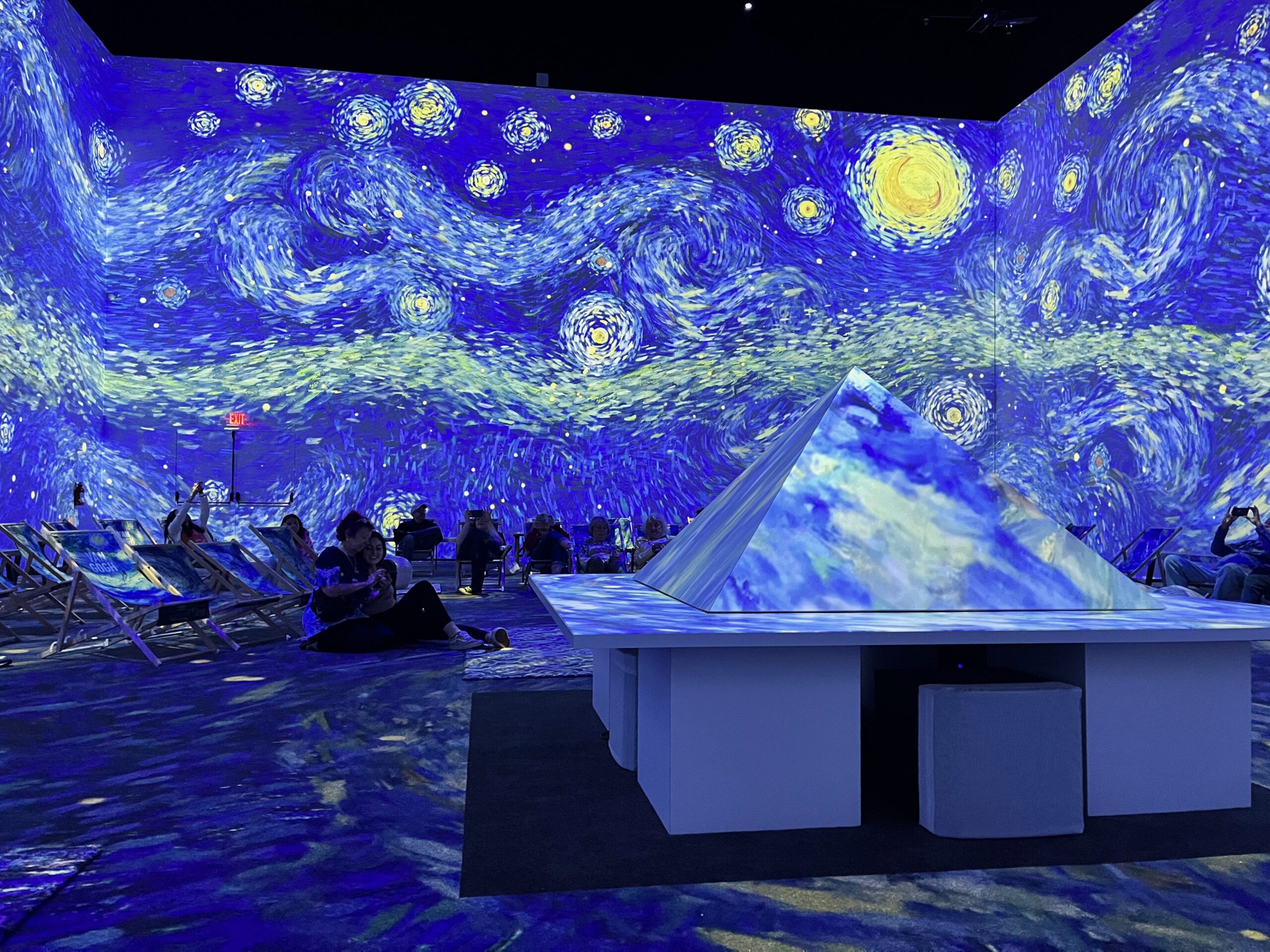 Going to the Van Gogh The Immersive Experience was on my "Fun Things To Do in the Capital District" bucket list since I heard it was coming to the Albany area. I am so glad it's here in Schenectady for the summer of 2022!
My husband and I explored the colorful trippy expo on a dreary weekday in June. I splurged on VIP tickets for $52.30 each which includes the Virtual Reality simulation, a coloring station, a Van Gogh poster, and permission to cut the line, though there was no line when we arrived for the 10:00 am slot.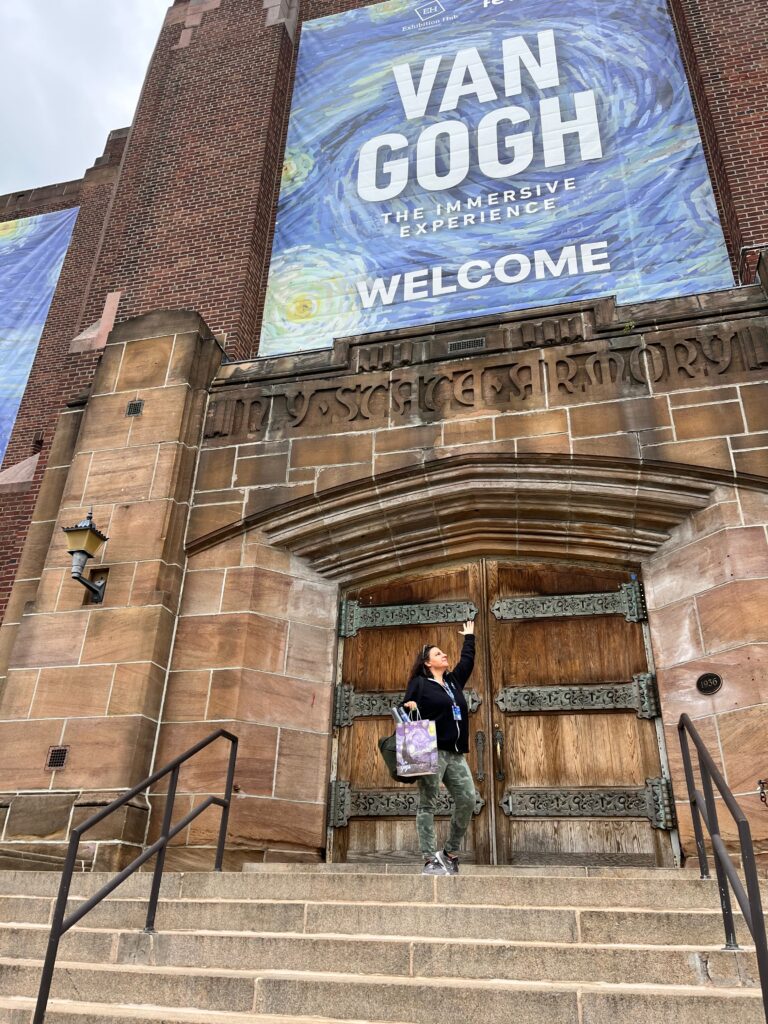 If you are going to see the Van Gogh The Immersive Experience in Albany, the first thing you must do is go to the correct address. I accidentally put the wrong address in my GPS. Go to Armory Studios at 125 Washington Avenue, Schenectady, NY 12305. (The Armory in Albany is the wrong address). The right address is clearly listed in the email ticket. I was just in a rush that morning. So, we arrived a bit late for the slot. The immersive experience is self-directed so being late wasn't a big issue. The parking is convenient, and we found a good spot upon arrival.
Get your creativity boost and chill in the A/C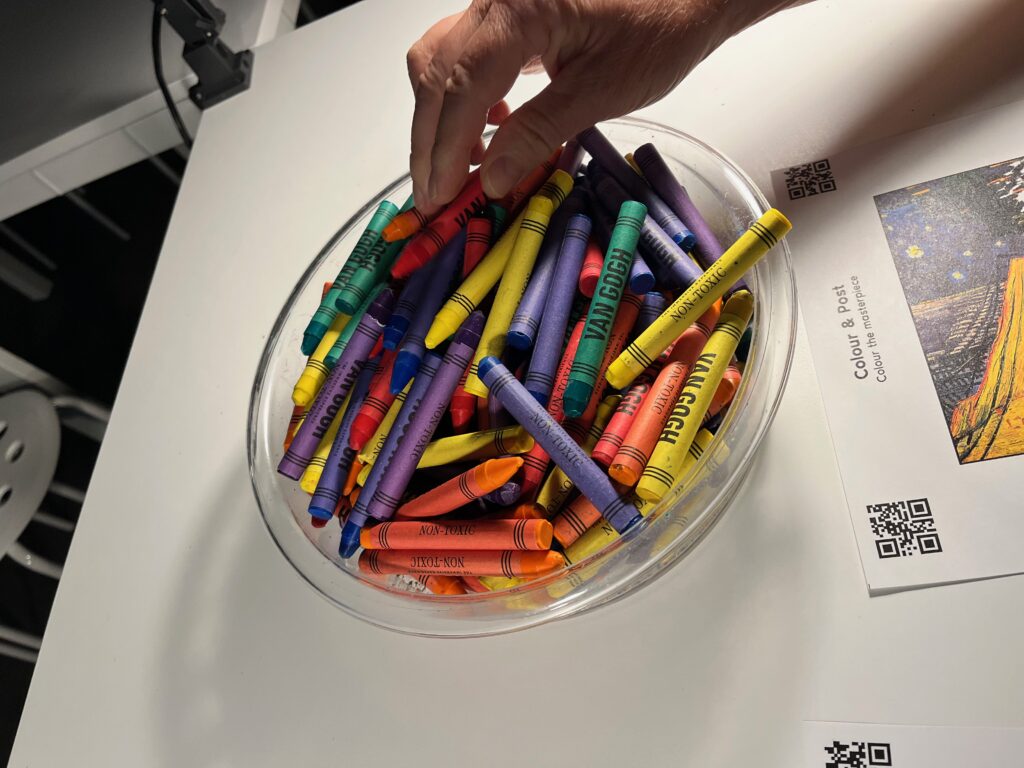 There was a good flow of attendees and it didn't feel overly crowded on Wednesday. It is one of those experiences that makes you feel like you are going on a virtual vacation, and reading Vincent Van Gogh inspirational quotes at every turn, with his digital paintings gave me a creative boost.
Virtual Reality takes you into Van Gogh's world
My favorite part of the 75-minute experience was Part 3, the final exhibit, where visitors can lounge in canvas chairs surrounded by moving themes and images from Van Gogh's art and life story, and listen to lovely music and audio clips from the show, I highly recommend the VR portion of it. I'm a bit claustrophobic when it comes to helmets and head gear, but the staff reassured me that I could take the glasses off at any time if I felt uncomfortable or dizzy so I gave it a shot. Whoa! I felt like it was an out of body experience, visiting the fields of Arles, France, and walking through the artist's home.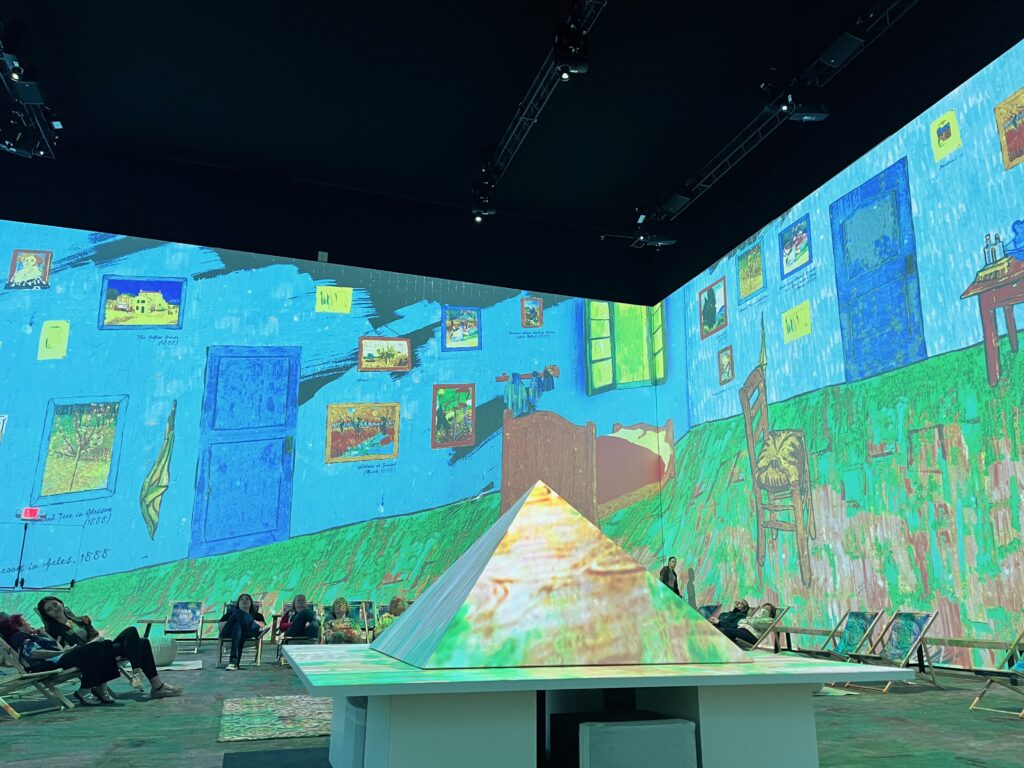 It's a great day trip destination from the Hudson Valley or Lake George region, especially on a rainy day or humid day. The friendly staff was helpful and happy to take a photo of the various photo opp Instagramable stations. Don't forget to check out the Van Gogh gift shop, as usual, conveniently located by the exit. I also wrote about Saratoga Springs summer day trip ideas in an older blog post. Happy day tripping!
---