The perfect fresh seafood lunch at Hooked Market and Kitchen in Latham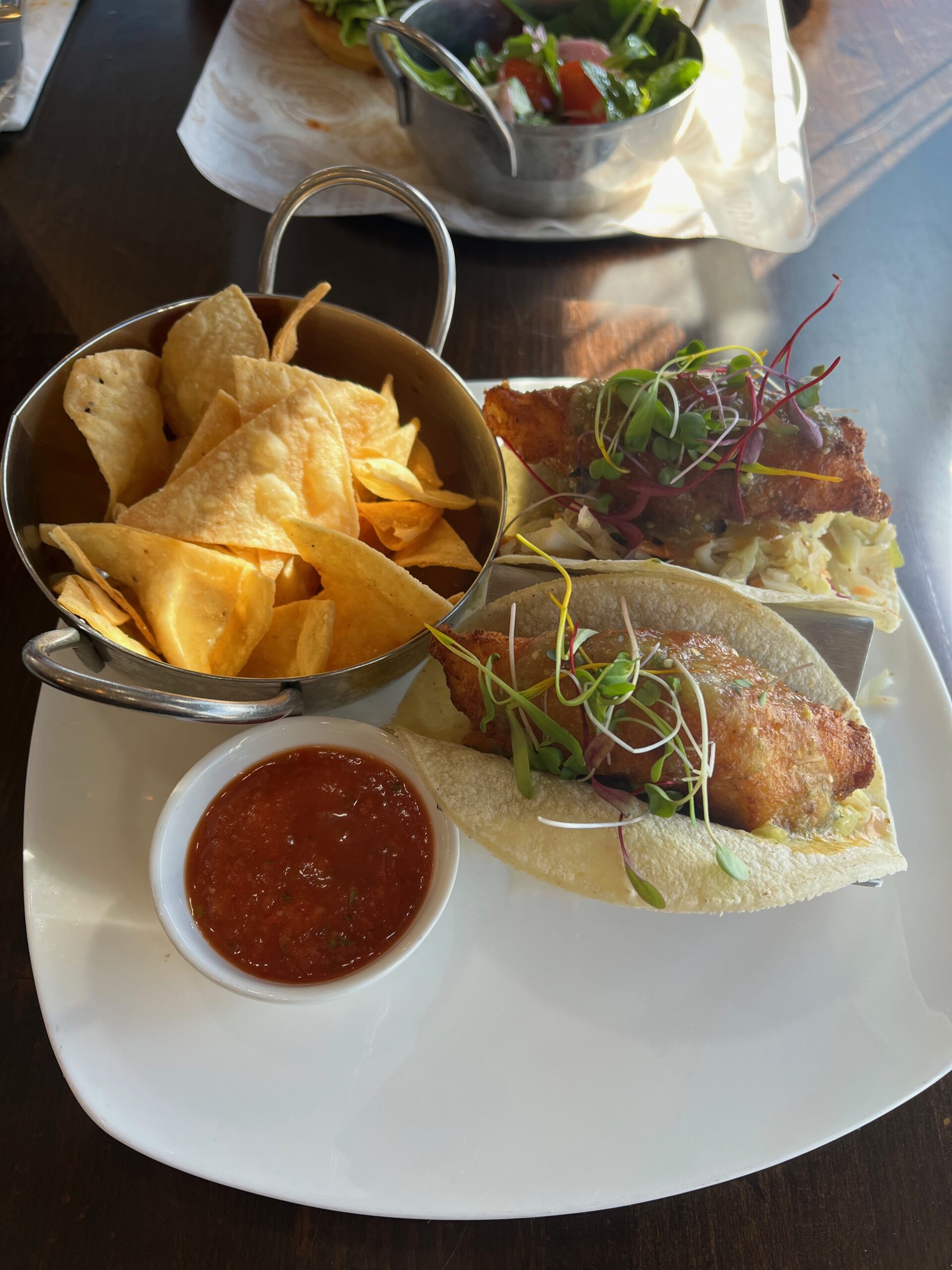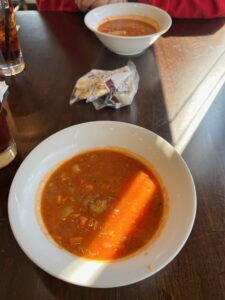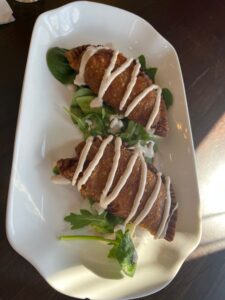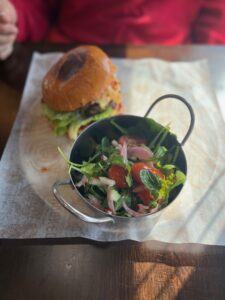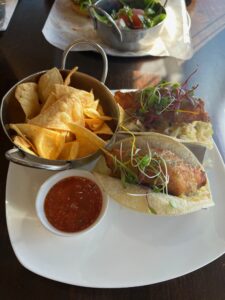 Well, it's about a year since my last blog post! I kind of lost my blogging mojo during the pandemic, but a recent delicious lunch at Hooked in Latham inspired me to blog about food again. Hooked Market and Kitchen's new location opened in August 2021 at 1177 Troy Schenectady Road. (The market opened inside Galleria 7 in Latham in 2015). It has been on my Capital District bucket list since last summer.
My husband and I arrived around 11:30 on Tuesday and scored a nice table by the window. We were one of the first customers, but by the time we left around 12:45 it was packed. We took a few extra minutes to take selfies next to their beautiful sign, of course!
For our starter we tried the Manhattan seafood chowder and shared the seafood empanadas. These savory appetizers have a dark brown perfectly crispy texture. I could have eaten many more of these! For my entrée I ordered the Baja Fish Tacos, which came with tortilla chips. Very light, flaky and hearty! The sight of a friendly man in shorts and a T-shirt on the freezing cold day walking out of the kitchen, carrying a heavy oyster platter, made me feel like I was on vacation in Montauk for a second. I'm a Long Island transplant.
My husband ordered the Hooked Beef Burger which comes with a chunk of lobster on top, which sounds kind of strange. "It's the fishiest burger I've ever had, but it's actually really good!" he said. I had a bite, and I agree. I kind of regret not trying dessert. (The homemade chocolate chip cookies with sea salt and vanilla gelato sound good, maybe next time). Another amusing side note, they brought the check inside an actual book. Not sure why, but that that was cute.
I highly recommend Hooked Market and Kitchen if you are in the mood for fresh seafood in an upbeat atmosphere. Hooked Market and Kitchen also has a good selection of take out foods on display as you walk in. The service was excellent too!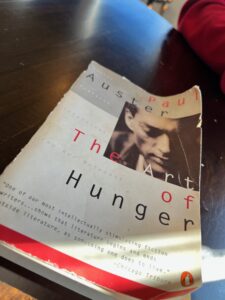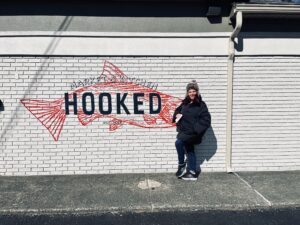 ---